What will help to lay the base for profitable social business?
Social Entrepreneurs International Academy.
If you want to start profitable business to solve real rather than imaginary problems,
then this educational program is for you.
Who can apply to the Social Entrepreneurs International Academy?
Beginners and active
businessmen who are looking for working tools for multiple growth of customers and profits
Representatives of NGOs focused on socially significant
tasks to learn how to solve the problems of society with the help of business
Anyone wishing to implement their business idea to receive step-by-step instructions for building a sustainable social business
Children and teenagers who dream of making the world a better place to get acquainted with the principles and mechanisms of social business 
Have just started SE, business (up to 1 year of activity).
Have a functioning SE, business (with up to ten years of activity) and want to expand and develop it.
Individuals who wish to establish a community-oriented SE and develop own community.
For more than 5 years we have been successfully proving that social business not only benefits society, but can also be profitable. 
Is it worth starting your own social business? 

Yes, if:
✓ You have an idea, money to start a business and a goal.
✓  You are planning to make a profit.

✓  You are ready to learn how to solve social problems of society through business.
In our educational programs You and Your children will get the necessary

 knowledge to start a social business.
Benefits of our training process
We provide the opportunity to study from anywhere in the world in the evenings and on weekends, without falling out of personal and work processes.
Consistency
In the process of training, you gain knowledge and experience in all major areas of business, forming relationships between them and developing the ability to analyze problem solving systems.
Theory in small blocks, so that it is assimilated as much as possible, with specially selected practical development.


Integration of innovations and classics
Combining the basic approach and best practices to solve the problems and challenges of social business.
Breadth of outlook and international standards
Work with real cases with analysis from international experts.
Formation in the course of training not only professional competencies, but also the personality of a successful leader.
The route of implementation of training programs for founders and top managers of social business
100% online format gives you the opportunity to study from home and anywhere in the world.
There are 4 kinds of programs for you. from 10 to 18 modules. 


Depending on the chosen program: you study on your own or in a group of 25-35 people, accompanied by expert mentors.
To access the self-study program is enough to pay for the course.


Enrollment in a group of a comprehensive program, accompanied by mentors, occurs after payment, interview and determination of requests and the level of the student.
80% of the time for practice and 20% for theory. 


The programs are designed so that you devote most of the course to practical work and skills training.
You get the provision of all the necessary materials and templates for work.
Regular assessment is waiting for you. 
After the end of each module, you practice the implementation of the acquired knowledge.
Depending on the chosen program, your assignments are checked by experts. 
You move from module to module, receiving feedback on the strengths and weaknesses of your project.
In the process, you receive support from trackers, advice from experts who strive to bring you to your intended goal․
and annual mentoring, if this is included in the purchased package or upon request.
At the end of the training, you will receive a certificate of training,
 a Visa or Social Entrepreneur Passport and lifetime free access to the training Program.
The best projects have the opportunity to receive a financial grant up to 3000 USD. 
membership in the international club of social entrepreneurs Social impulse hub.
What will you get as a result of training?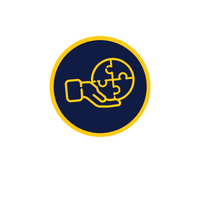 Sustainable business
Deep, structured and up-to-date knowledge of social enterprises and clients to improve efficiency at different stages of development.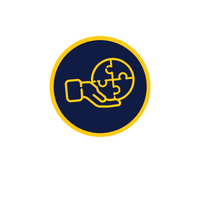 Social business
A formed systemic view of the management of a social enterprise in the processes of development and implementation of changes.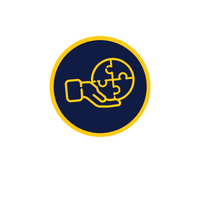 International relations
The results of working with real business cases are due to the practical orientation of the program.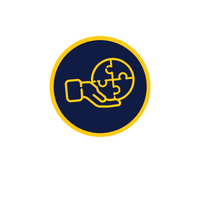 Consultation
Throughout the training program, as well as after that, in case of questions, problems and complications, you can contact our mentor-consultant, or experts, by phone or by mail and receive a consultation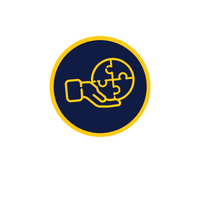 Contact us
You will be able to do practical work on your own or with the help of a consultant and get feedback from our experts, strengthening your skills and knowledge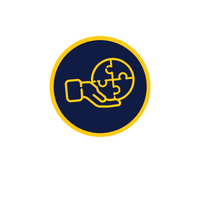 Profit
Implement your SE business ideas and projects with our funding, shaping your new path to
 success and history
We have created innovative programs and ways of training that have been tested and brought results.
✓  Created 53 social enterprises and 8 traditional


✓  We consult 450 NGOs 10 traditional businesses and more than 350 people 

✓  Graduated 350 people

✓  1956 applications submitted


✓  369 people enrolled

Experienced Practitioners
The best specialists in the field are involved in SE educational programs, who have many years of training experience.
At the International Academy of SE, courses are conducted by more than 100 leading international business experts from different countries, mentors, coaches, statesmen, representatives of regional and community management organizations, and founders operating in different countries in the field of international and local social entrepreneurship. Marketing & PR specialists, successful business persons.
They will share their knowledge and experience and present the secrets and ways to succeed for start-ups and experienced entrepreneurs.
Focus on the international community
You will be in the environment of businessmen from all over the world and get access to useful contacts. You are waiting for acquaintances with representatives from the business elite, international relations, and access to like-minded people and partners. You will be able to help each other solve complex problems, issues of selecting contractors, attracting investments, and scaling the business right in the learning process.
Spherical specialization.
When recruiting groups, students are divided depending on the niche of the business or idea. Based on the results of the students' requests, an in-depth study of aspects of specific industries, consultations with niche experts, and niche mentoring are added to the program.
We are more than a business education and we are proud of the results of our graduates who are already changing the world.
Improved business performance
Developed practical 

skills in business
Contact us for 

other products
Having paid once, you will learn and develop your business until you get a real result.
Payment Methods
If, after the start of the course, you decide that the course is not suitable for you, 

we will refund your money without delays and conditions.
Want to get more?
Use alternative services of the SEIAcademy.
---
---
---
---
---
Free consultation on social business opportunities